Welcome to Benefits Street
This is a
wikia
about the
Channel 4
documentary/reality show,
Benefits Street
. Like all wikis here at Wikia, it can be freely edited by anyone — including
you
. So while we're waiting for
series 2
, jump right in and help us create the most comprehensive encyclopaedia about
Benefits Street
!
Nothing says "Benefits Street" like a bit of controversy.
Benefits Street has stirred the British national debate on welfare reform. But it's also drawn some controversy from many of the documentary's subjects. Allegations have been made that the show didn't exactly capture the reality of life on James Turner Street. Here's an excerpt from an interview with Nikita Bell about her impressions of the show.
One of the aphorisms White Dee kept flinging at the camera was the importance of knowing everyone in the neighbourhood. So let's take her up on that. We've highlight a few of the most memorable residents from series 1, below. If you don't find the resident you want, have no fear! They're probably in our database. Or, maybe, they're waiting for you to register an account and start writing!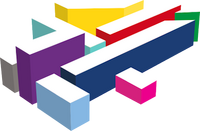 Finding a favourite.
There are a lot of interesting characters on
Benefits Street
. Some vile, some inspiring and some who are just, plain
odd
. We'd like to know you think is the
most interesting
person from
series 1
.
Who's most interesting to you?
Know your way around.
To the uninitiated, the places of Benefits Street can prove confusing. But there are a few key places that you need to keep in mind when watching series 1: